Pink Elephant International
ACHIEVE MORE – DELIVER FASTER
Back-office
Control all of your contracts, partners, markups, products, discounts and packages. Add markup rules. Add descriptions and priceplans for all products.
Mid-Office
Integrated with your booking engine it completely automates your booking process, right from booking to voucher/e-ticket generation.
Booking Engine
Easy of use, highly scalable and flexible, can be integrated with multiple inventory systems. Rules can be applied on the fly so as to be able to offer variable pricing.

Efficiency
Benefits are huge: your products readily available to make beautiful quotations and fast reservations without calculations or overbookings

Modules
Our system comes out-of-the-box with all modules included. We will assist you to adapt these to your strategies

Training
We will train your management team and staff at no cost. Our Support Department is legendary, help is always there

Implementation
Tuning your system and getting your products going,  setting your configurations.
Both systems can be used by Inbound & Outbound specialists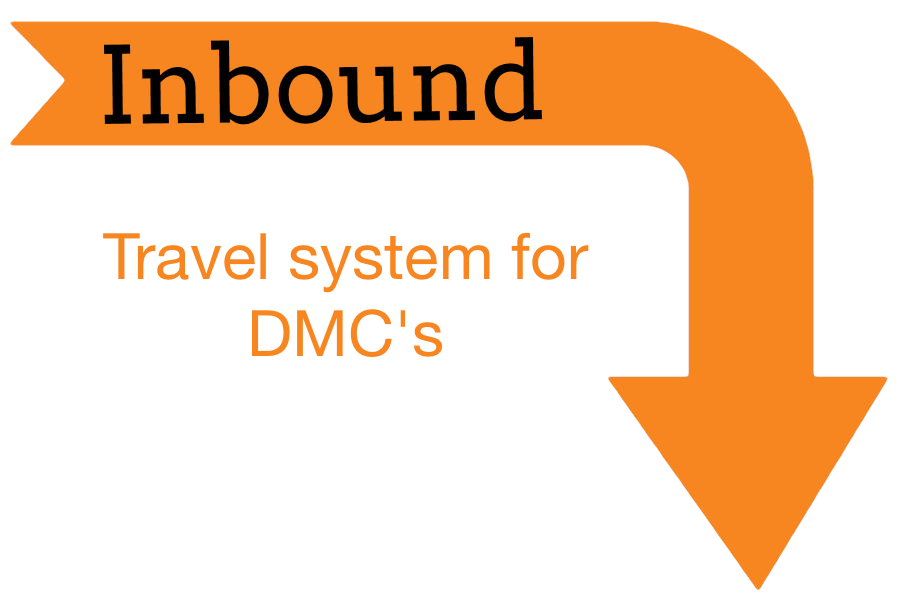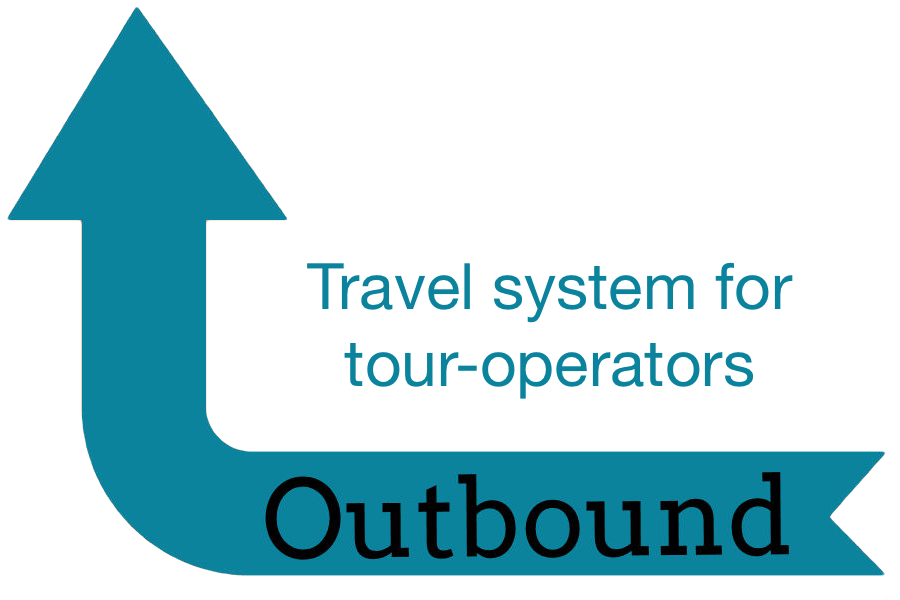 Back-Office
Control all of your contracts, partners, markups, products, itinerary templates and packages. Add nearly unlimited markup and commission rules. Add multilingual descriptions, multiple price-plans for all products. Multiple Brands and Departments.
The system works both B2B and B2C.
Mid-Office
Integrated with the booking engine it completely automates your booking process, right from quote to booking to voucher generation. Automated bookings towards your suppliers.
Quotes & Booking Engine
Easy of use, highly scalable and flexible. Rules can be applied on the fly so as to be able to offer variable pricing. Ad Hoc Suppliers and/or Services can be added for quick quotes.
FIT & Group modules
The system comes with an intuitive FIT design module where you can setup comprehensive tailormade journeys in a matter of minutes. Calculations are done automatically.
The groups modules offer all kinds of group tour constructions.
Copying itineraries & designing Templates
Why inventing the wheel over and over again: Simply copy an existing itinerary, apply the necessary changes and get your quote out in minutes.
Templates are building blocks that consist of multiple travel components over multiple days. Add the building block in an existing itinerary in order to speed-up the design dramatically.
Operations, Finance, Reporting
Transfers, planning, reporting. Finances (Sales invoices, Receipts, Purchase invoices).
Circuit Discounts
This optional module is highly interesting in order to trigger an automated discount for independant suppliers with a rule-based engine, example:
-IF- stay is 2 nights in accommodation A -AND- 2 nights in accomodation B -AND-3 nights in accommodation C -THEN- discount all suppliers with 10%.  The discount can be applied automatically for Cost prices, Sell Prices or both independantly.
When the rule is 'broken' in the itinerary, the system automatically recalculates.
Historic Rates module
This optional module can be very helpful when you are quoting in the future when certain suppliers do not have submitted contracted rates to you yet. The system then offers you the possibility to use the rates of the year before AND applies an increased markup adjustable by you.
Marketplace module
A unique functionality that increases revenue by adding a 3D dimension to your sales model.
With this functionality you can cross sell to other companies using our platform and you can buy from associated companies as well.
All without having to load content and maintain Rates!
Integrations
We can optionally 'merry' your system to PMS Systems, Bedbanks, Flight Engines, Accounting Packages, CRM Packages. There are possibilities to integrate with Itinerary-presentation platforms like Safari Portal, Wetu and third party Travel Apps (ActiveNav, Guibo, Travefy, Vamoos etc.)
Travel App
Optionally, there is a Travel App available for this platform, branded with your logo and tuned in the colours and fonts of your Corporate Identity. Send it to your travelling clients and all of their details are available to them: Itinerary, pick-up and drop-off times, flights, information of the destinations and much more.
KEY BENEFITS
Designing trips/travel concepts with accurate calculations in minutes. All data is managed in 1 application. No more Excel files, PDF contracts & rates, manual calculations and writing quotes & offers, vouchers and invoices.

System handles FIT's, Groups, Regular Tours, seat-in Tours, MICE, Cross Border Trips. All products are calculated with multiple currencies and presented in multiple languages. The system is for tour-operators, DMC's, cruise companies and travel agents.

Quoting and sending beautiful personalised offers in seconds. Quote documents can be optionally styled by us to match your Corporate Identity.

Re-Quoting, recalculating complicated trips on the fly.

Multilingual, multi-currency, multiple taxes. Vouchers, confirmations and final itineraries produced in seconds in any language.

All finances in place. Margins/Markup/Commission settings with nearly unlimited possibilities.

Operations and reporting at the tip of your fingers.

Excellent Service, training and support.

The application is cloud-based, available 24/7 from anywhere.
Includes most of the functionalities of the Inbound system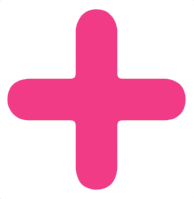 B2C, B2B, B2B2C
Sell any way you like by adding rules for clients, agents, rates, markups and commissions
Extensive CRM functionalities
Knowledge is power! Add client specific information and act upon it by filtering and exporting lists to mass mailing systems.
Lots of client specific details are recorded that can later be used again by our marketing module to reach out to your clients based on triggers and lists you predefine.
Powerful Marketing Module
In combination with the built-in CRM module, the system also offers an extensive Marketing module that enables you to produce filtered lists. You can use our reports based on data in the system in regards to bookings, agents, clients, finance data but also, web-visit activity and more. You can compare data from previous years, and produce lists.
The marketing module can optionally push and pull information to several external mass-mailing systems by sending mailing lists out to these system and pulling resulting data after mailings back in to the platform ready to be worked on by your marketing team.
Webforms and online Client Portal
An elaborate Client Portal is provided for, tuned to match your website's colors and fonts. The Portal enables clients to see their day-by-day itineraries of trips to come, past trips and quotations. Essential information for the traveler is displayed, invoice, balance and various additional text-blocks can be shown to the client. The client portal also has a booking form available linked to quotations; this enables the client to go through a logical booking form that requires client specific information. The Client Portal also shows an online Post-trip questionnaire.
Automated Task Management
The platform offers an elaborate Task Management system where users can upload tasks for themselves but also for other users. The task management system is also linked to automated triggers deploying tasks for certain users; the event-type triggers automatically push a task based on an event or a date. The platform comes with a multitude of automated triggered tasks and additional ones can be programmed as well.
Check-List management
You can design a check-list that will be helpful for your sales consultants and/or your OPS department. Checking and final checking makes your operation waterproof so no workflows are forgotten.
Document management
The platform offers a document management system where predefined documents can be made available automatically to your clients in their Client Portal.
Image management
Images make your quotes and itineraries come to life ! The platform offers a highly functional Image library where you can upload all of your images. The system additionally has an image crop functionality so your images are displayed correctly whilst the original image remains untouched. Images can be categorised in multiple ways so that they are easily found.
Post travel questionnaires
For management, quality control and marketing purposes the system offers Post Travel questionnaires so you know what your clients think of their trips. The Post Travel Questionnaire can be automised to be sent automatically to your clients at a definable date after returning from their trip. The questionnaire will then also be available as an online form on the client portal. The questionnaire is linked to the client-file and the posted answers can be extracted for marketing and statistical purposes.
Email integration
Documenting emails is a breeze: The system sends out and receives emails both to/from your clients and to/from your suppliers via your own mail-domain and links them automatically to the appropriate bookings and in the client file. The system offers an email cabinet linked to clients so all inbound and outbound mails can be reviewed.
Extensive MIS Reporting
Knowledge is power ! There are a large amount of readily available reports in the system ranging from departure manifests to financial information. All reports are viewable and exportable to Excel. You can also design your own reports and cross-reference data of all kinds like finance data, booking data and more. The reporting functions allow you to program data diagrams comparing booking data over predefined years of operation. The possibilities are endless.
Finally if even more options are required, the platform can optionally be linked to external data-management systems.
This Platform can be optionally extended with:
Development of a fully platform data-driven, modern and responsive website. Full design of the website is to be delivered by you in PSD files.
Integration with CTI (voip telephony)
Finance and payment Gateways
Integrations with bedbanks, airlines, aggregators, CRM and accounting software.
Branded, certified and Company Registered Travel App for clients/Passengers: Branded with your logo and tuned in the Colours and Fonts of your Corporate Identity. Send it to your travelling clients and all of their details are available to them: Itinerary, pick-up and drop-off times, flights, information of the destinations and much more.
Both systems can be used for Inbound & Outbound specialists
Itinerary Building made simple
Fast turnaround time
is of great essence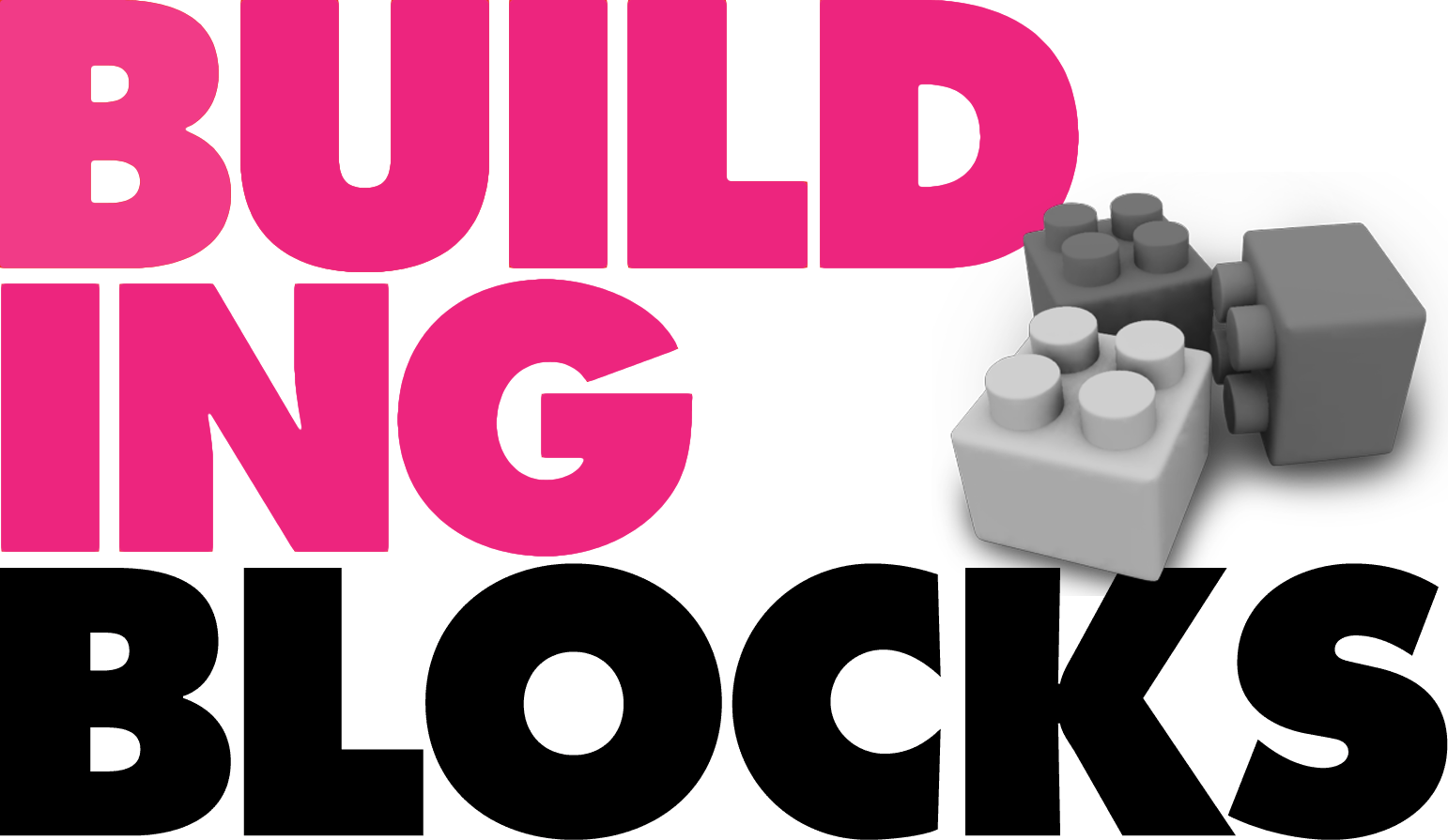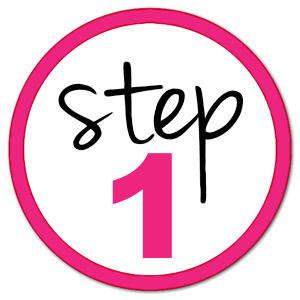 Fast entry of services
Enter travel components
Move them when necessary
No calculations needed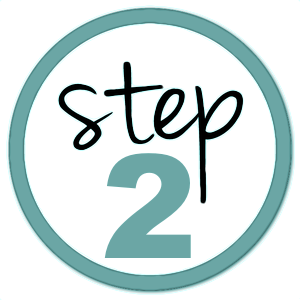 Insert templates or blocks
Speed-up the process
Insert templates anywhere
Instant recalculations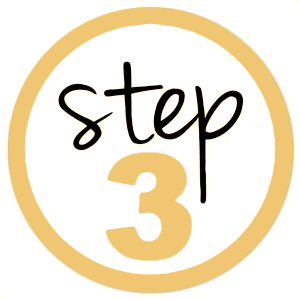 Send your quote within minutes
Multi-currency, multi-lingual
Re-quote instantly
Beautiful formatting
Increase sales
BY EFFICIENCY AND SPEED
No more Excel sheets, manual invoices and vouchers, no more currency conversions. Offering fast and beautiful quotations to B2B and B2C clients is a life saviour. Sell tours, cruises and ultra-dynamic packages either to your B2B clients or on your website to consumers.
Receive bookings from your trusted Agents online or your direct clients requesting an offer. At the same time, far less work is done to streamline and handle these reservations. Business travel? Create a corporate booking website for your clients and process their bookings without any manual labour.
Click the icons to see a short video
Combine suppliers and auto-apply 1 reduction for all suppliers in either cost, sales or both
Why a Pink Elephant as your logo?
We combined the elephant, being an intelligent traveler, with the pink colour, the international color of collaboration. Together they imprint our business-model: International travel specialists operating on a high-tech platform.
Who are your clients?
We serve all sizes of DMC's, agents, tour-operators and cruise companies worldwide. Many of our users are niche-operators and/or tailor-made travel professionals.
Can I upload my own products?
Yes you can! Hotels – Transfers – Activities – Bungalows/Villas/apartments – Static Packages – Cruises – Dynamic Packages – Car Rental. All of these products you can upload with prices, special offers, different rates for different seasons and all other relevant details. They are instantly online. Rates you can flexibly specify for an unlimited number of client groups or markets. We are yet to come across supplier contracts we cannot fit into our platform.
Can we add discounts ?
You certainly can! The system handles Early Booking, Long Stay and Last Minute discounts.
New optional addition, Circuit Discounts: you can design complex rules to offer discounts from series of (independant) suppliers! Example: stay in hotel A and B and C for a number of predefined (Min/Max) nights and then calculate a discount of 10 % on all involved suppliers (either the cost, the sales or both). All done automatically in the background. If the predefined rules are broken by changing the bookings, the discount is then automatically reversed and the discounts are not applied anymore!
Allotments and Black-out dates, are these possible?
The system handles complex allotments and still allows you to request services on request. Close-outs or black-out dates can be added on the fly in order to disallow bookings in a certain period.
Are there integrations?
Certainly: we can connect you with bed-related wholesalers, car rental suppliers and activity providers. Integrations are also possible with flight providers. This powers you to offer fast and accurate online availability and rates.
What about financials?
The platform gives you at all times an overview of what you owe and who owes you. You can also run a list of payments you need to make next week. Furthermore, each an every booking, even complex trips with many components, can be seen in a financial overview so you know what profit you made. Our platform is no accounting software but it surely gives you a quick view of your economics. All data can be exported to your existing accounting software.
What about quotations?
We know the value of making fast and beautiful offers to your clients. Our platform will enable you to quadruple the number of quotes you can send out and at the same time, decrease the amount of work involved with 83%. You can quote for FIT's and groups and moreover, changes in the proposals hardly cost any time. When the final trip is accepted, booking and producing final documents like vouchers are fully automated.
Custom branding
We can create your own Corporate Identity on all of your output documents.
Can your platform handle groups?
It does! All Types of groups as a matter of fact. You can upload different rates for groups in your contracted accommodations, activities, static packages and transfers. The system will also allow you to make quotes for group requests easily, fast and accurate. Furthermore, seat-in groups are also possible.
Can I re-use itineraries?
Definitely! Any itinerary or quotation can be copied either as a new Itinerary or saved as a template to be re-used infinitely. Just copy the itinerary and make the changes you want, link it to another client and you're ready: the itinerary is recalculated with the new values saving you masses of time.
Contracting & Implementation
Pink Elephant International builts long lasting business relationships. We value transparency and base our collaboration on partnerships.
We adhere to the underneath business rules:
Contract duration
Yearly contract with a tacit renewal.
Costing and Payment Scheme
Clear costing:
Setup cost based on number of users.
Monthly User Fees: Base on number of non-concurrent, unique users (each user has his/her own login credentials); minimum of 3 users.
More users - lower User Fee per user.
Discount on first year User Fees.
Discount for Start-ups.
---
Payment Scheme:
10 users or less: yearly payment in advance.
11 users or more: 6 monthly payment in advance.
Click here to configure the price of the platform according to your needs
Trial period
Your contract includes a 3-month trial period: if you decide to discontinue using our platform within 3 months after contracting date, we will refund any unused User Fees.
Training and Service
Your setup cost includes (based on your business model and nr of Users):
Set number of of business consultancy and Implementation hours.
Online Training hours.
On-premises training (highly recommended, minimal 3 days are charged): We will travel to you to conduct this training. Travel related expenses are chargeable.
Service: Help desk, First line help: Chat Function and Support Portal/ Ticketing system are inclusive for the number of hours specified in your contract.  Online mini refresher-courses, update briefings are included.
Data export
In case you discontinue your contract we can make your data available to you. Our database engineers will be able to export your data for you to be used anywhere else. The time involved is chargeable.
Accurate management
The right information, both financial and operational is your lifeline for accurate decisions
Cross Selling
Enables you to offer your products and services to more sales opportunities
Offering online services
For both your business clients and consumers ensures continuation and growth
Soon after becoming a member of the Pink Elephant association, we understood the potential and quickly based our business around this highly innovative platform. No regrets ever: fast, responsive, accurate, efficient and foremost: our sales increased.
Quotes are made on a daily basis to serve our clients. Pink Elephant ensures that the time to design a trip, offer it, revise it, quote again and finally: book everything, is a breeze. Fast response to our clients is a winner! Reservations are sent to our local partners automatically. No more worries, calculation mistakes or delays on confirmations. Best subscription ever!
We pride ourselves to tailormake all our prestigious tours and always thought these could not be computerized. Nothing was less true: we're able to design trips for our most demanding clients. Our overseas business clients also started to design themselves and fantastic itineraries were developed. We can use elements of each program for other clients as well; fast and creative.
See our platform
Schedule an online meeting
See our platform
Schedule an online meeting